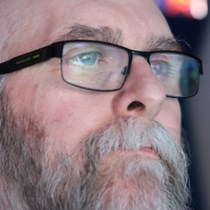 #arcadeZOMBiE
My story
I'm taking part in the UK Wide Cycle Ride to support people affected by diabetes. There are 4.8 million people living with diabetes in the UK, the complications of which lead to over 500 premature deaths every week. So, I'm riding towards a healthier me, and a better future for people living with diabetes. I'll be doing it exclusively on my Peloton linked via Strava to record the distances.  Please support my challenge by hitting the donate button on my profile page.
Fundraising Target
£250
Raised
£40
Miles Tally
63.19
Team
Individual
Fundraising goal
£40 towards fundraising target of £250
Miles tally
63.19 miles towards a 250 mile goal
Want to take on the challenge?
1 to 30 September 2020
You cycle, in your own pace, at your own time.
Our work transforms lives.
Together we take on diabetes, one mile at a time.