This September, take your fitness up a gear and complete our virtual coast to coast cycling challenge.
Choose your distance from 120, 180 or 250 or even 950 miles and make every mile count.
From 1 to 30 September, take on our cross-country UK Wide Cycle Ride and pedal towards a stronger, healthier you.
Do it however and wherever you are – it's your race, at your pace. Whether you're a weekend warrior, take it a mile at a time, or like to feel the burn on the spin bike, choose a distance that suits you:
Route 1: 120 miles, the equivalent of Dundee to Fort William
Route 2: 180 miles, Swansea to Bangor
Route 3: 250 miles, Margate to Weston-Super-Mare
Route 4: 950 miles, Land's End to John O'Groats
Get friends and family involved and take on the challenge of cycling the distance of the length of Britain, in your own time at your own pace, throughout September.
If you want to go the extra mile with a team onboard, clock up your miles and cycle the length of Land's End to John O'Groats.
Ride across the UK, whenever and however you can – and take on diabetes, one mile at a time. 
Ready, Sept, Cycle.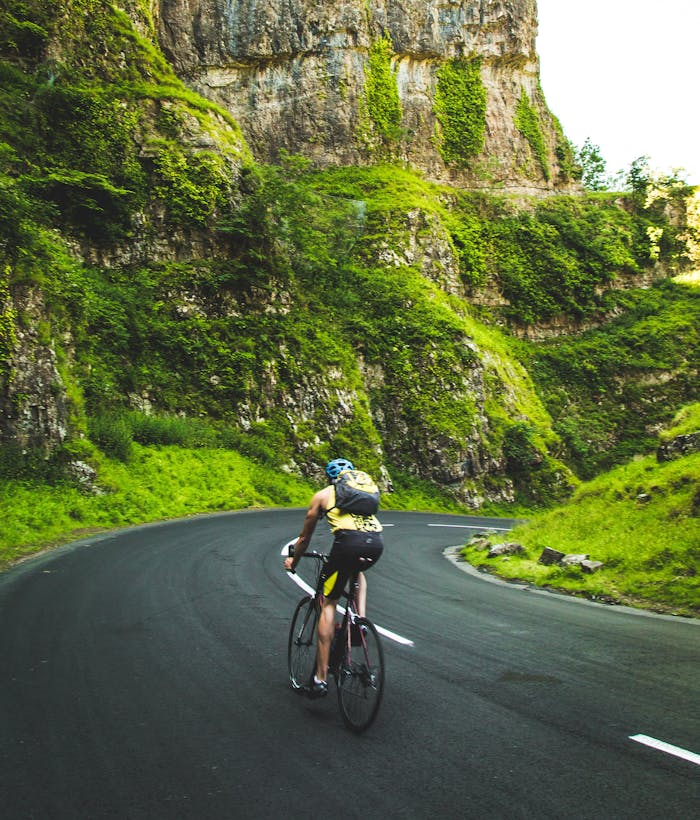 It's free to take part
1 Register online. If you're under 18, you'll need a parent or guardian to sign up first.

2 Set your fundraising target. There's no minimum sponsorship, but a target of £120 or more is a great place to start.

3 Share your page. Just click on 'Share' and all your friends, family and colleagues can support you.

4 Track your miles. From 1 September, use a fitness app like Strava, or keep track of your miles manually to add on to your profile page.
How we'll support you
Register today and you'll receive your downloadable welcome pack over email. You'll get tips and tricks to up your miles and keep you motivated. 
Getting active on your bike can help you to: 
Feel more energetic and awake over time
Look after your blood pressure and heart health
Achieve and maintain a healthy weight
Sleep better
Reduce stress levels  
What's not to like? Sign up and feel the benefits.
If you have questions, check out the UK Wide Cycle Ride Challenge FAQs page.
Contact the team at UKWideCycle@diabetes.org.uk or on 0345 123 2399
Leaderboards
Please remember that UK Wide Cycle Ride is a personal challenge, not a competition. As long as you are taking on the miles, you're doing something truly amazing for yourself and people living with diabetes.
#UKWideCycleRide
Use the hashtag to share your photos on Twitter, Instagram and Facebook
I love the idea of people across the UK getting on their bike wherever they are to do something amazing for Diabetes UK
1 to 30 September 2020
You cycle, in your own pace, at your own time.
Our work transforms lives.
Together we take on diabetes, one mile at a time.