Stories
We love hearing your stories about why you're taking on UK Wide Cycle Ride and supporting Diabetes UK. Whether it's to improve your fitness, lose weight or simply reignite your love of cycling - please share your stories using #UKWCR on social media. Your experiences will help inspire others to take part and complete their challenge. Plus, we'd love to see what you've been up to!
Jason, 2020 rider
During the early part of lockdown, I converted to working from home after being based in an office. I very quickly recognised that to maintain my physical health and my mental health - I needed to get out and do more exercise.
It's almost like lockdown took your freedom away, but cycling gives it back to you again.
The UK Wide Cycle Ride gave me the flexibility to fit it around my lifestyle. It was really nice to do it in small chunks and see your miles ticking away. I used the online portal to keep track; there were really nice graphics to show you how much you had raised which was a really nice good motivator to keep you focused and keep you pushing on. People were a bit sceptical when I said I'd started cycling, but they could go on and actually see what I was doing.
Hitting my target and completing my miles felt really good, I felt quite proud of achieving something that 6 months ago I would never have done.
Jessica, 2020 rider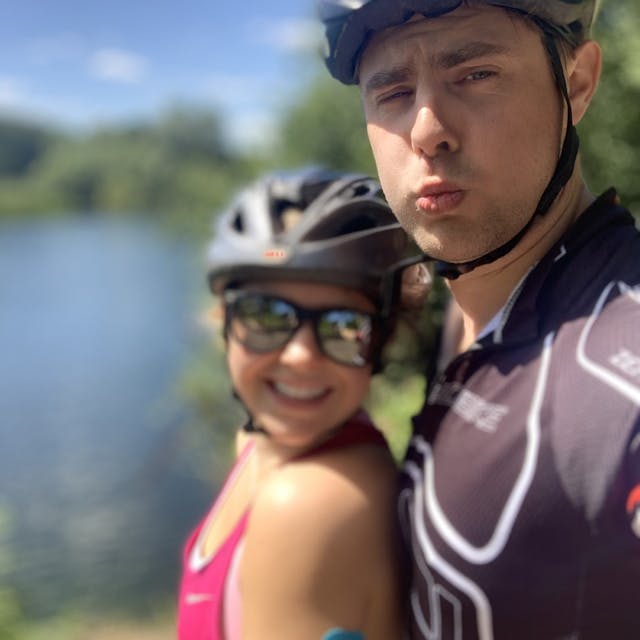 The main reason I decided to take part was because of the help Diabetes UK gave me during the first few months after my diagnosis. Every single person I've spoken to on the helpline has been really lovely and really amazing, and the website has been an amazing resource too. I don't think in all honesty that I'd be as confident as I am now without them.
Each week during the event I posted Instagram videos of our rides and shared screenshots of my mile tracker to keep people updated. I wanted them to follow our journey and see how their donations were motivating us to keep going.
It felt great to hit my fundraising target; it was something new that I'd achieved and my partner was so supportive. Despite not cycling much before, I ended up really enjoying it; it's so nice to get the wind on your face. We're also quite competitive so we wanted to beat our times all the time, and I just wanted to keep getting fitter and fitter. I felt much better for it.
Heidi, Event ambassador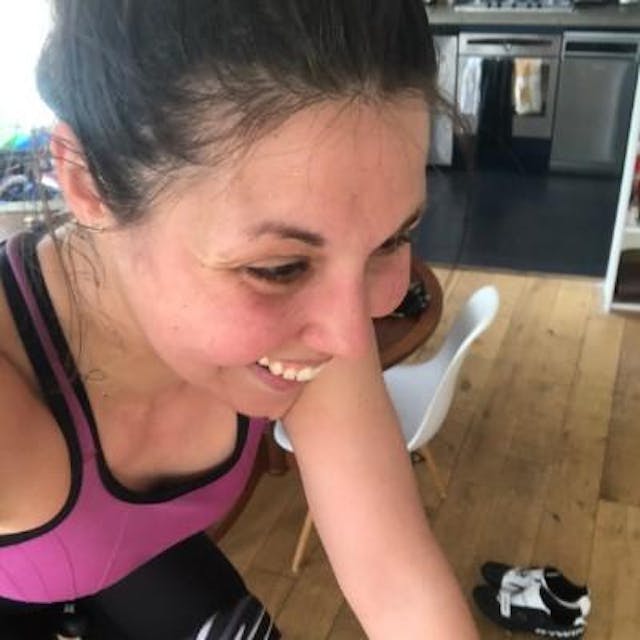 I like competition and working towards something I have never done which is why I'm currently training for Half Ironmans.
I was put on an insulin pump at the age of 28 and it has been an absolute life changer. Amongst other things, it means I can reduce insulin when I am doing any training and I haven't had a hypo during a race since. With long cycle rides, the insulin pump hasn't completely taken the hypos away but it allows me to manage them much better. I also started using the Freestyle Libre this year, which is incredibly convenient for my lifestyle and training.
My cycling tips:
Have plenty of water on hand to drink
Electrolytes are a must - they help restore lost minerals and salts the body loses when sweating / exercising
Buy some cycling shoes – you can cycle with better technique and more power than normal trainers
Get some padded shorts – there's nothing worse than sore glutes!
Get a good bike fit - making sure your seat and handlebars are in a suitable position helps reduce injury and gain comfort.
Brian, Event Ambassador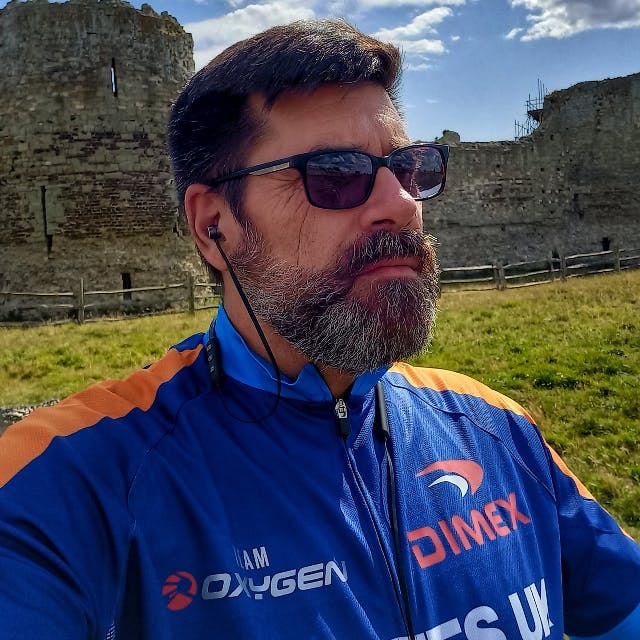 The 2020 UK Wide Cycle Ride was a great experience and I thoroughly enjoyed it; I felt motivated throughout the entire month and the community was like one big team - it was really special. I managed to do the full 950 miles. I did find it hard but hitting the target felt incredible.
Nowadays, I can't wait to get on my bike. I've given up driving and tend to cycle everywhere - I built my strength up on my Oxygen e-bike and now I can take the mountain bike out for 20 to 23 miles at a time. It's currently being custom sprayed with the Diabetes UK logo because I want to promote the charity and raise awareness.
This year, I'm planning to do 950 miles again - but I want to do it in three weeks. That's about 50 miles a day, so 25 miles in the morning before work and 25 miles after.
UK Wide Cycle Ride isn't a race, it's a ride - it's a ride to show people that just because we have diabetes, it doesn't stop us from living a normal life. Yes, we may have more to think about, or more to consider, but that won't stop us.
Ready to take your fitness up a gear?
This April, make every mile count with UK Wide Cycle Ride