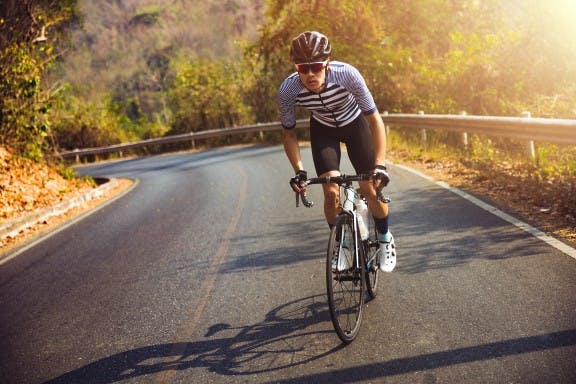 How we'll support you
Register today and we'll support you every pedal of the way with training tips and fundraising advice. 
You will get your very own UK Wide Cycle Ride online profile page, where you will log your miles to keep a running total, earn virtual trophy badges, collect your online fundraising and share your progress with everyone on Facebook and Twitter. 
And, by raising £35 before the end of the challenge you'll receive your own UK Wide Cycle Ride medal - with extra rewards, such as neckwarmers and cycling jerseys, for higher fundraising amounts
What's not to like? Sign up today.
If you have questions, check out the UK Wide Cycle Ride FAQs page.
Contact the team at UKWideCycle@diabetes.org.uk or on 0345 123 2399
Ready to take your fitness up a gear?
This April, make every mile count with UK Wide Cycle Ride